The answer is 'nothing' if you are doing proper financial planning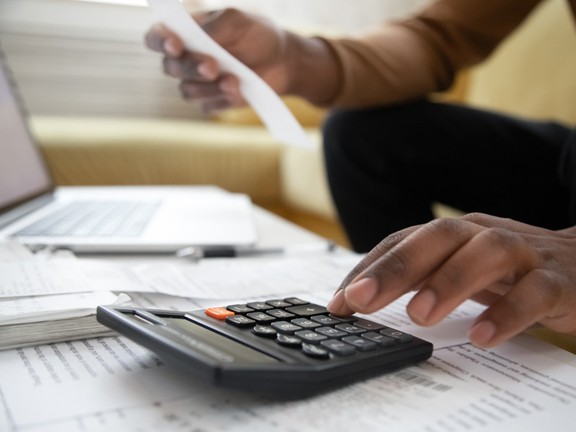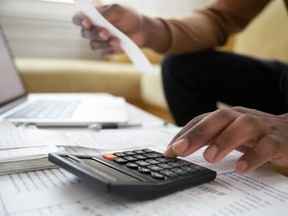 Reviews and recommendations are unbiased and products are independently selected. Postmedia may earn an affiliate commission from purchases made through links on this page.
Article content
By Julie Cazzin with Allan Norman
Q: If you knew both your date of death and the amount of money you would leave behind, let's say $1 million, what would you do differently? — Ahsan
Article content
FP Answers: Hopefully nothing, Ahsan. That's the correct frame of mind needed when it comes to financial planning. With that type of thinking, you will put yourself in a much better position to live a balanced life, avoid the risks of dying with too much money or, alternatively, not having enough. It also dispenses with those silly rules of thumb such as only needing 70 per cent of your pre-retirement income to retire, as well as the four-per-cent withdrawal rule, which gives no consideration to changing lifestyles.
Article content
Now, in truth, no one knows how long their health and energy will last or, ultimately, when they are going to die. But some day, Ahsan, it is going to happen to all of us. The time to enjoy what money can bring us is when you have time, your health and lots of energy. Money is of little use when you're dead and you don't want to live a life of regret if you lose your health. You want to be able to look back with fond memories.
Embrace the idea that time is precious, that it is quickly slipping by and that there are no do-overs. Think about your last vacation. I bet it seemed like you had all the time in the world during the first half of your stay. And then, as you moved into the second half of your vacation, time seemed to speed up. Then, all of a sudden, it was over. Life is the same: if you are older than 45, you are into the second half of your vacation and time is speeding by.
In general, retirement has been characterized by three phases: the go-go years (ages 65 to 75), slow-go years (75 to 85) and no-go years (85-plus). Ahsan, you may not know the exact age when you are going to hit those different phases, but you will likely be in one of those at some point, so why not put together a financial plan that accounts for the different phases of your life?
Article content
A financial plan will help you think about and identify the things you want to have and do and when. This is why retirement rules of thumb can lead people astray. Do you want to try to fit your desired lifestyle into a fixed income equal to 70 per cent of your pre-retirement income? Wouldn't you rather plan your life around the lifestyle you want and then try to figure out how to get it?
It's the same with the four-per-cent withdrawal rule. You will have different spending phases in your life, so it doesn't make sense to restrict your annual investment withdrawals to four per cent over all of life's phases.
Of course, getting a financial plan does not mean your dreams will magically appear, but it will help you identify what is possible. If you're not going to have enough money, your plan will show you the size of the gap and you can then find ways to close that gap. I'm sure at one point in your past, Ahsan, you wanted something, figured out what had to be done, did it and achieved your goal. That is what planning is about.
Alternatively, you may have more than enough money and not even realize it. You certainly don't want to get to an age when you are too old to enjoy yourself and suddenly realize, "Hey, I have all this money, but no time or energy left. If I had only known, I would have helped the kids more, taken that trip, bought that new car or did that kitchen renovation."
Article content
Once you have your financial plan, you can then get advice around taxation, investments and insurance. Sure, that technical advice is important, but the financial strategies and tactics advisers suggest will not move the needle as much as your lifestyle decisions will.
Who is in charge if testator and executor of will are deceased?

Should I allocate $75,000 inheritance to RRSP or TFSA?

Which investment strategies work best when rates are high?
Finally, realize that because our lives are constantly changing, having a plan done once is not that useful. The value is in constantly updating a plan and keeping an eye on the relationship between your financial assets and your changing lifestyle. It is about building confidence and clarity around your finances so you can make the best use of your money with the least amount of stress and hassle.
Again, Ahsan, what would you do differently if you knew when you were going to die? The answer is "nothing" if you are doing proper financial planning. Take a note from the late Stephen Covey, the author of The 7 Habits of Highly Effective People: Start with the end in mind when preparing your lifestyle plan, rather than taking the unrealistic approach of what you would do if you won Lotto 6/49.
Allan Norman provides fee-only certified financial planning services through Atlantis Financial Inc. and provides investment advisory services through Aligned Capital Partners Inc., which is regulated by the Investment Industry Regulatory Organization of Canada. Allan can be reached at [email protected]